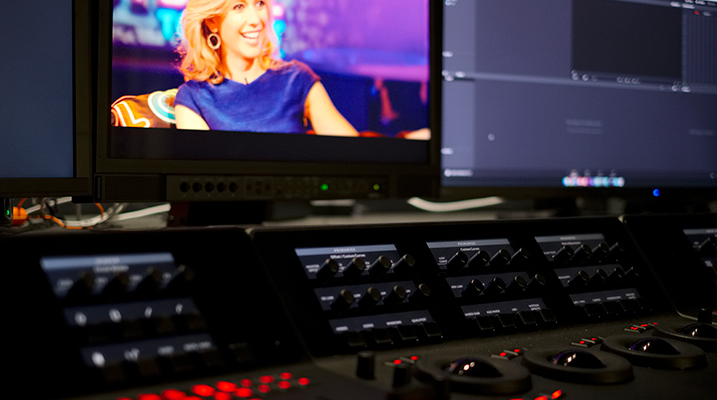 The Ealing Broadcast Centre is Timeline's state-of-the-art broadcast facility designed to cater for every aspect of your production.
Timeline's Ealing facility offers a truly comprehensive range of production services from post-production and finishing to studio recording, live productions and play out.
Being situated within London's historic Ealing Studios which houses 5 large sound stages – ranging from 1000 to 10,000 sq. ft. – means that we can cater for studio productions of virtually any size.
We are uniquely positioned to accommodate any scale of project, from a single satellite downlink, to live multiple-camera studio programmes, offering a flexible and cost effective solution for your production.
The Ealing Broadcast Centre offers:
8 fully equipped 4K UHD Avid, Premiere and Final Cut Pro offline and online edit suites with AVID Nexis or StorNext Fibre Channel SAN, DaVinci Resolve finishing suites
Presentation studio
Fully integrated file-based workflows allowing edit-whilst-ingest and file transfer of completed edits to EVS servers
Seamless routing of video and audio via a large, central matrix
Large MCR and a dedicated transmission area
Multiple input and output paths via satellite, fibre and high bandwidth IP networks
Live feed facilities compliant with all major broadcasters.
Comprehensive Riedel talkback system offering external connectivity via IP and ISDN codecs
Voice Over facilities from fully floating VO booth.
Extensive CAT6 network, fibre optic and SDSL internet infrastructure that can be tailored to the specific needs of your production.
If you would like to visit or find out more please contact us: info@timeline.tv +44 (0) 3450 944 445