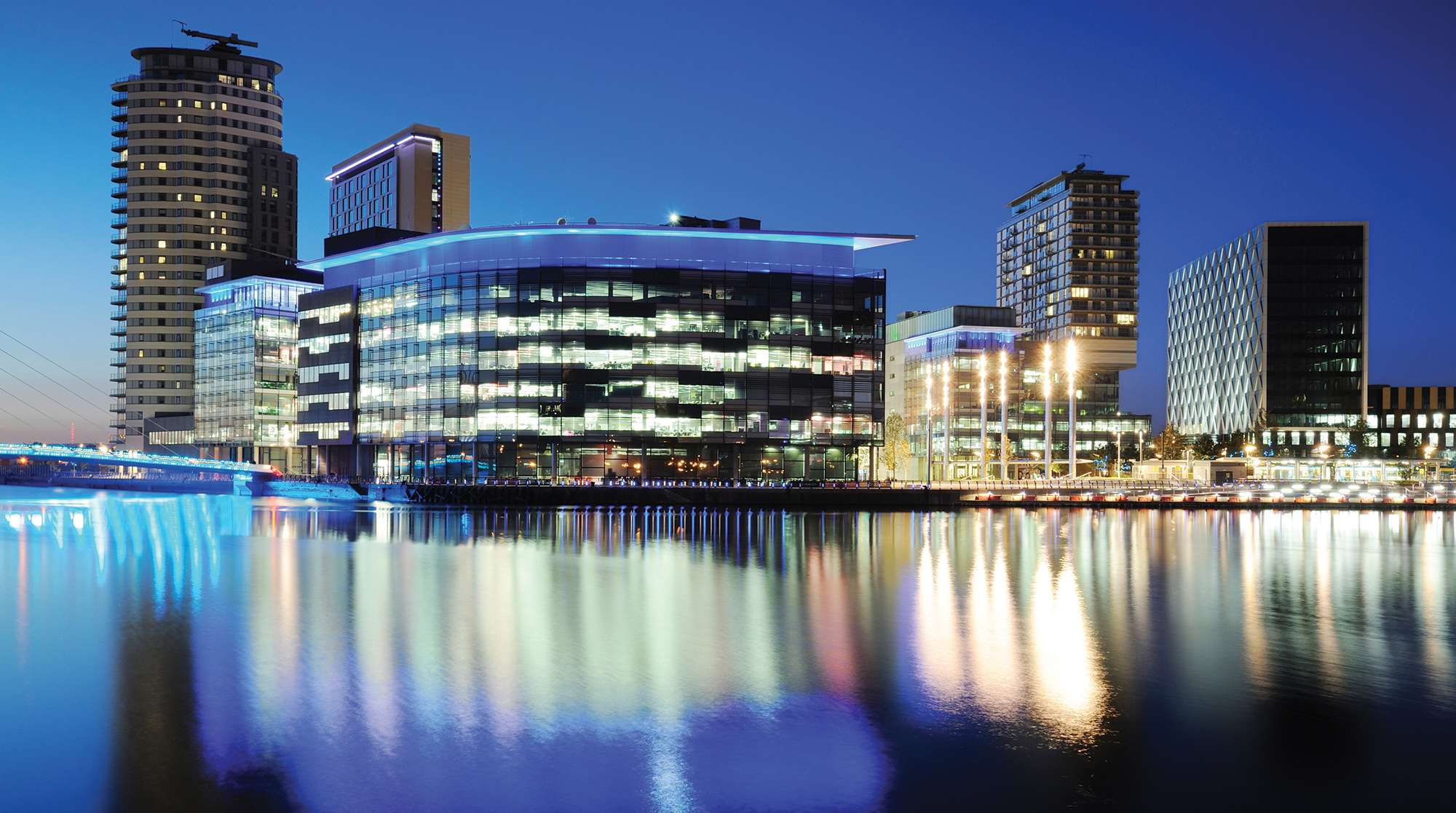 Timeline North is a passionate and versatile post-facility specialising in film and broadcast post-production.
Located on the 17th floor of the Blue Tower at MediaCityUK, Timeline North boasts outstanding finishing facilities, which offer multi-platform online editing, UltraHD 4K grading suites and superb-sounding dubbing rooms.
Equipped with the very best technology and workflows, Timeline offers end-to-end post-production services for the UK's leading broadcasters, filmmakers and commercial agencies.
With a huge range of connected capabilities across its MediaCityUK, Soho and Ealing Studios facilities – backed by its secure, high-speed private media network – Timeline can offer your next project an unmatched level of flexibility.
Timeline North is part of the UK Screen Alliance.

Visit us or get in touch any time to see our facilities and talk about your post-production requirements: info@timeline.tv +44 (0) 3450 944 440