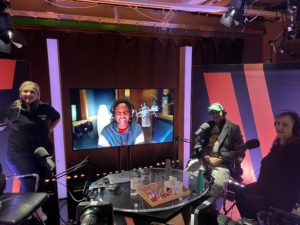 We're back with a new Timeline podcast. In this episode we delve into the MAMA Youth Project and discuss inclusivity in the broadcast industry.
Sarah Essoof speaks to the founder of MAMA Youth Bob Clark, who shares his background and how he started MAMA Youth. We also chat to our in house recruiter Lynne Hobbs who explains how we work with MAMA Youth and last but not least we speak to Jehnel Clarke, our Junior Edit Assistant based in Timeline North, in MediaCityUK who has been through the scheme.
You can listen to the full episode on Apple, Spotify or Soundcloud.