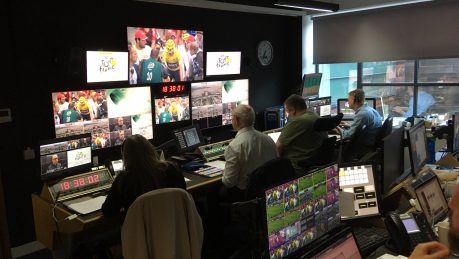 The 106th edition of the Tour de France returns this weekend! Le Grand Départ will be in Brussels, in honour of the 50th anniversary of the first Tour de France win of Eddy Merckx, and will conclude on the Champs-Elysées in Paris.
For the past few years, Timeline Television has provided Vsquared TV with tight-turnaround editing and live broadcasting services for Le Tour de France from its Ealing Broadcast Centre.
Watch the prestigious cycling event live on ITV4 from 6 – 28 July. Read more about Timeline's Ealing Broadcast Centre here.