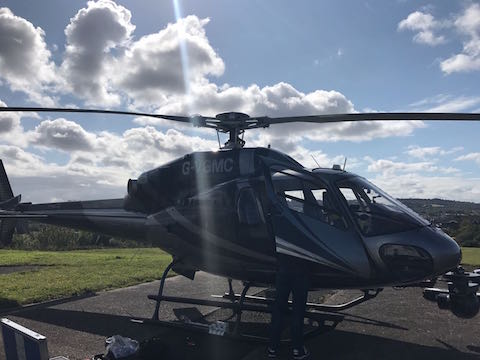 The Great North CityGames and the Simplyhealth Great North Run, Britain's biggest running event, returned to Newcastle this weekend.
Timeline was delighted to be working with FilmNova, one of Britain's leading independent sports producers, to provide all of the RF facilities.
The Great North CityGames is staged the day before the Simplyhealth Great North Run, and has crowds of over 25,000 out to enjoy this incredible annual spectacle on the banks of the Tyne. World-class athletes from around the globe compete alongside the very best of home-grown talent. 
For the CityGames, Timeline provides a motorcycle-mounted camera, a helicopter link, radio-cameras and two satellite links. 
The Simplyhealth Great North Run sees thousands of runners take on the half marathon challenge every year. Starting in Newcastle upon Tyne, the 13.1 mile course will be lined with supporters all the way from the iconic Tyne Bridge out towards the coast in South Shields.
For the Great North Run, Timeline provides wireless, motorcycle-mounted cameras, which have proved to be the best way to cover the Great Run Series. Timeline relays the pictures via a fixed-wing aircraft, circling overhead at 25,000 feet. The company has developed unique airborne systems for FilmNova, using state-of-the-art technology to give unbroken high-quality pictures as the motorbikes weave through the city streets. 
Timeline also provides a helicopter along the whole course, as well as a radio camera and satellite link at the race start, a cabled camera, presenter facilities and a satellite link at the halfway point and at the finish point a radio camera and two satellite paths.
All of the RF facilities are monitored and controlled from Timeline's technical van, RF10. It is equipped with a 12m telescopic mast, racks of RF receivers, comprehensive RF distribution and monitoring, vision routing and control facilities.
As well as capturing the action, Timeline provides the satellite link to allow live broadcast on the BBC.
Finally Timeline delivers an international feed, downlinked at the company's headquarters at Ealing Studios, adding commentary from its bespoke voiceover facility. The mixed world feed is then sent via the BT Tower and streamed live in the USA. Finally, a 'highlights' programme is created in Timeline's post-production facility for deferred playout.
Find out more about our RF services here.