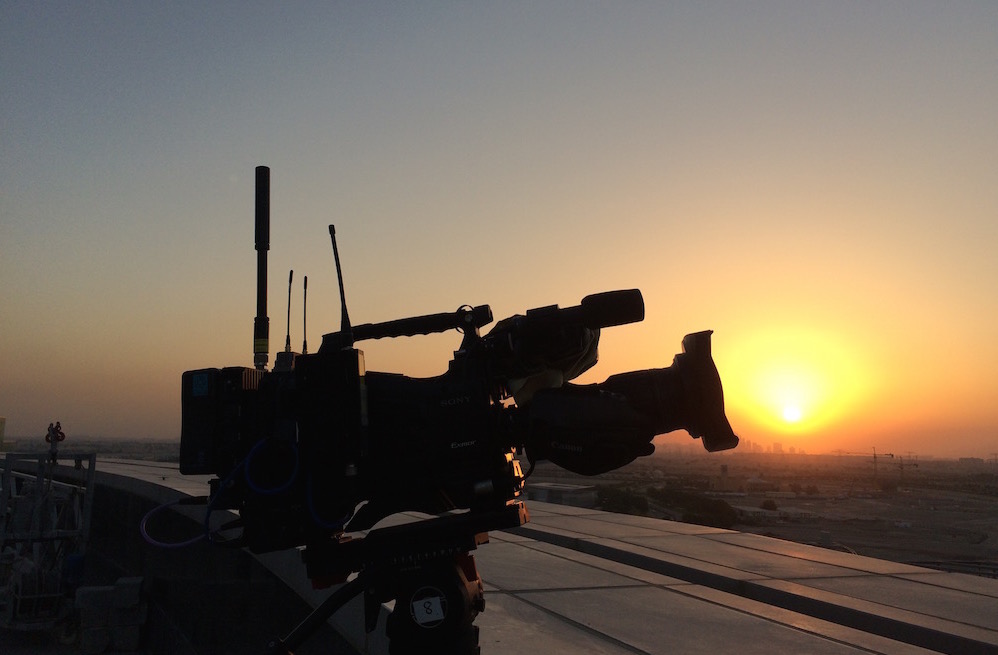 RF Services
Timeline specialises in the latest RF technology, providing production teams with the freedom to 'broadcast anywhere'. Our radio frequency outside broadcast facilities consist of the speciality and high-end equipment needed to capture today's exciting events.
Our areas of expertise include using wireless cameras on motorcycles, boats, helicopters and aircraft to cover a range of sporting, arts, entertainment and natural history events. Catering for productions large and small, Timeline's RF services can be tailored to suit your requirements.
Capture and broadcast your event: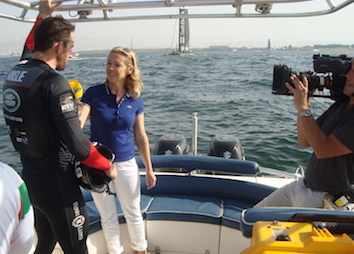 Radio cameras
Timeline uses the latest high-performance Vislink and Cobham equipment for events such as mass running races, football, sailing regattas and a wide range of other programmes. Combined with Videosys data control systems, they provide the flexibility of radio with the facilities of cabled cameras.
Radio talkback
We have a large stock of UHF base sets, various antennas and hand-held radios to enable talkback systems to cover the remotest of locations.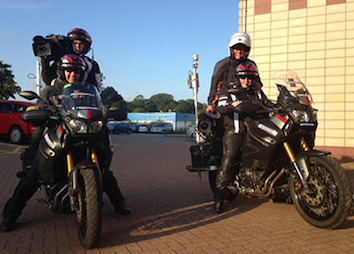 Motorbike RF facilities
Timeline is expert in integrating RF equipment on to motorbikes to capture large-scale events such as the Great North Run. Talkback, tally and data control make these cameras totally flexible.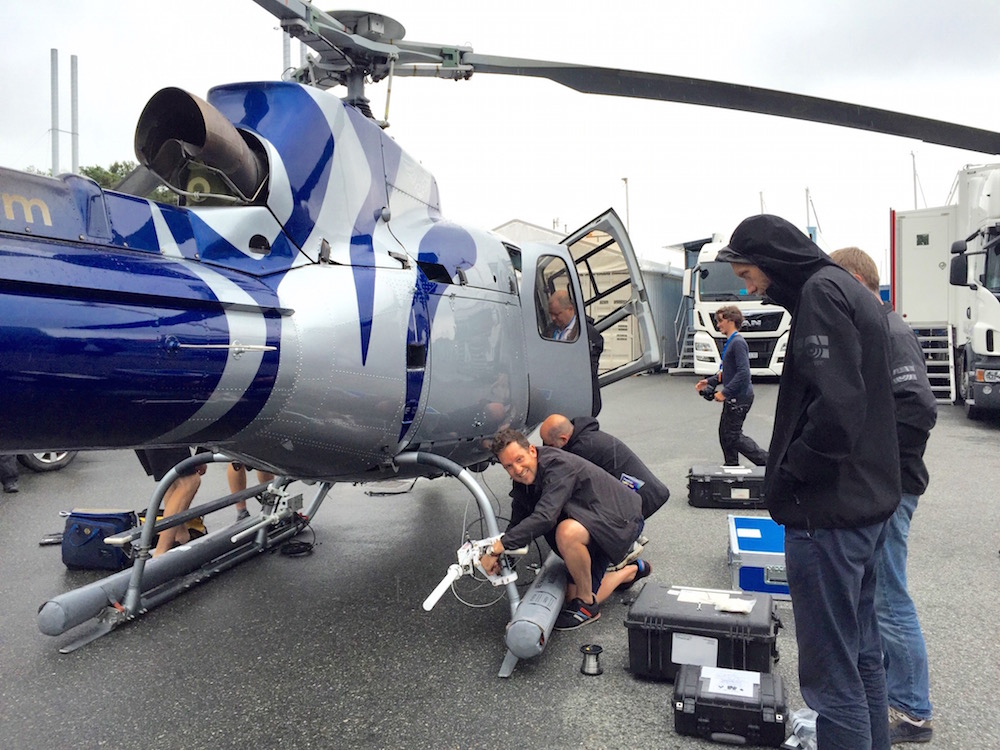 Helicopter Cameras
Link live video from a helicopter camera following the action on the ground or from a flying reporter. RF links from mobile cameras on the ground can be sent via helicopter to give wide area coverage.
Airborne Relays
A-fixed-wing aircraft, operating at 25,000 feet, provides an RF relay for radio links from motorbike cameras, relaying talkback and sending them on to the OB truck many miles away.
Drones
Drone footage in live HD and UHD 4K video brings a new dimension to any programme.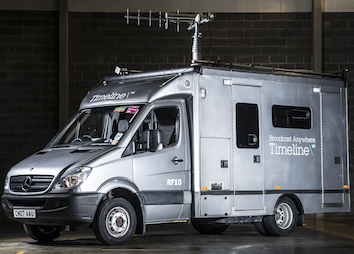 Specialist RF Vehicles
When numerous links are required on a complex project, our custom-built RF10 van is the perfect signal control point. We do all the monitoring and control in RF10 and pass the finished feeds to the OB truck.
Combined with our flyaway uplink, this offers uplink and RF facilities in one, sharing test equipment and staff efficiently. The built-in 12m mast enables talkback antennas and microwave reception on locations with no high vantage points nearby.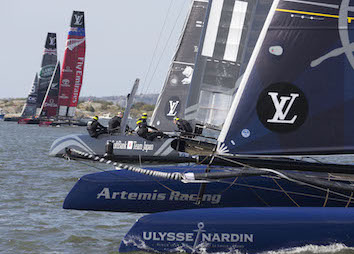 Specialist RF Cameras:
Watertight Cameras
360° pan-tilt-zoom watertight cameras are ideal for onboard shots from small boats or remote locations.
Ruggedised Cameras
Ruggedised live cameras on X Cat Powerboats cope with the rigour of high-speed powerboating and capture all the thrills.
Umpire Cameras
An ultra-compact, wearable, live camera in full HD for use by umpires or referees.
Miniature RF Camera
Miniature RF camera used by reporters on horseback for live on track jockey interviews.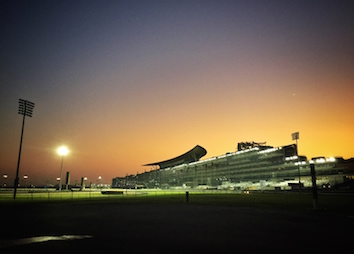 UltraHD RF equipment
Timeline leads the field in the development of live Ultra HD links. Anything that can be done in HD is now achievable in 4K.
Project Management
Timeline has expertise in a huge range of projects, large and small. Short deadlines and groundbreaking new services are our specialities.
Dry Hire
Much of our equipment is available for dry hire. Please ask for details.
Projects have included:
• Moto GP
• Louis Vuitton America's Cup World Series
• Cardiff Half Marathon
• Great Run series
• Springwatch, Autumnwatch, Winterwatch
• Glastonbury
• Henley Royal Regatta
• Volvo Ocean Race
• Dubai World Cup
• Davis Cup
• Invictus Games
To discuss your production requirements or to find out more please contact us: info@timeline.tv +44 (0) 3450 944 445