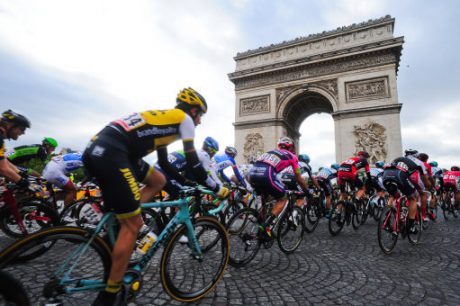 Le Tour de France returns for the 104th time, running from 1 to 23 July and will once again be made up of 21 stages, covering a total distance of 3,540km. For the past few years, Timeline Television has provided Vsquared TV with tight-turnaround editing and live broadcasting services for Le Tour de France from its Ealing Broadcast Centre.
Le Grand Départ takes place in Düsseldorf, Germany and the race concludes with the Champs-Elysées stage in Paris, France. Over the three-week period, some 3.5 billion people tune in for this huge competition, which, despite not winning anything this season, last year's winner Team Sky's Chris Froome is favourite to win.
198 riders, 22 teams, 1 prize – Don't miss Le Tour de France, live on ITV4 and Eurosport 1 from 1- 23 July!
Read more about Ealing Broadcast Centre here.