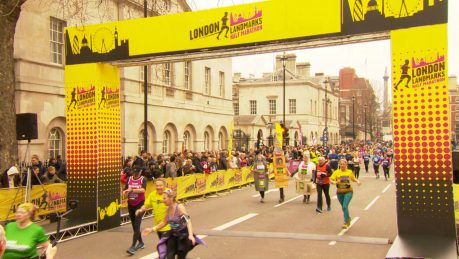 From a single-camera to a large multi-camera programme, our remote broadcast service offers clients the ability to live stream from site and produce live content from Timeline's Ealing Broadcast Centre. The Broadcast Centre is equipped with complete production facilities, enabling clients to produce complex programmes at a significantly reduced cost compared to a traditional broadcast. Timeline has made significant investments and developments in 4G bonded technology to enable cost-effective remote productions to be delivered.
Timeline can supply a complete remote broadcast service including cameras, links, lights and sound equipment. Full camera control and tallies are provided along with a flexible talkback solution enabling complex remote outside broadcasts to be delivered to the same high standard as a normal outside broadcast.
Recent credits include: the London Landmarks Half Marathon, live multi-camera football matches, press conferences and more.
Get in touch to discover the remote production services we can deliver: info@timeline.tv +44 (0) 3450 944 445