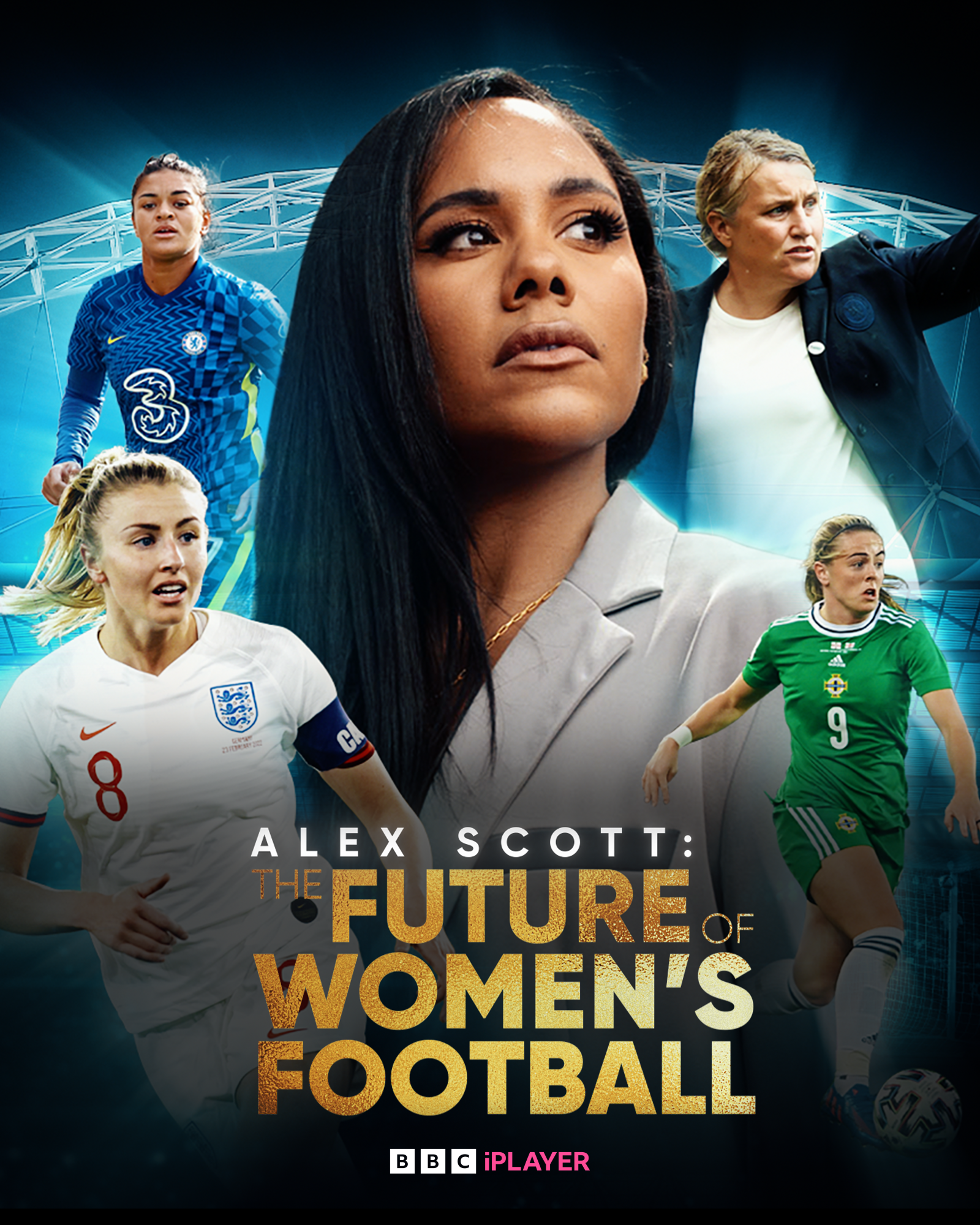 Timeline provides full post production for BBC's documentary Alex Scott: The Future of Women's Football.
Former England international Alex Scott looks at the explosion in popularity of women's football and asks what the future holds for the game she loves.
Women's football is the fastest growing female sport in the world. With wages on the rise and multimillion-pound broadcasting deals being agreed, this summer's European Championships in England are set to be a watershed moment for the game. 
Traveling to Barcelona, Alex witnesses a seminal moment in the sport's history as a world-record 91,000 people pack the Nou Camp for the women's Champions League match between Barcelona and Real Madrid.
Keen to know if that growth is sustainable, Alex seeks the views of some of the sport's biggest names such as Chelsea manager Emma Hayes, England Lionesses captain Leah Williamson and Chelsea defender Jess Carter.
Alex hears how Reading's WSL player Emma Mitchell is juggling being a new mum and a top-flight footballer, with maternity rights only recently being introduced for players. Meeting other Women's Super League players, Alex learns about the challenges they still face, exploring the lack of diversity in the women's game and the ongoing issues with social media abuse. 
This is a pivotal time for women's football, and in order to find out if the game she loves is in safe hands, Alex flies to Switzerland to speak to UEFA. She also travels around the UK meeting experts across the industry, including agents, investors, international stars and former players, to hear how far the game has come and look at its incredible potential for the future.
Post production was provided at Timeline North's facility in MediaCity. Graded was provided by Lee Robinson, Online by Ross McAdam and Dub by Dan Piggott.