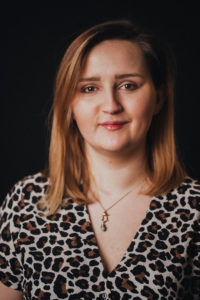 We're delighted to announce our VT Guarantee Jane Lawrence has been shortlisted in the Rise Awards in the Rising Star category.
The Rise Awards are a celebration of the outstanding talent, skills, expertise and achievements of exceptional women across the broadcast technology and services sectors.
The Rising Star Award recognises women who are industry newcomers, with four years or less industry experience, but who are considered as stand-out performers, innovators and emerging leaders in the broadcast & media industry. Applicants must have demonstrated exceptional and ongoing achievements and have made significant and demonstrable contributions to their business.
The Shortlist:
Sophie Lambert, Freelancer
Jane Lawrance, VT Guarantee, Timeline Television
Neave Spikings, Support Engineer, ITV Studios
Georgia Thirtle, Sound Engineer, Gravity Media
The winners will be announced at an Awards Ceremony, as part of the DPP Leaders' Briefing on 18 November, in London and online.
See the full Rise Awards shortlist here.