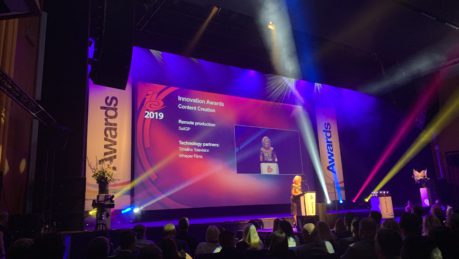 We're delighted to have been shortlisted in the IBC Innovation Awards 2021 for our Stream Anywhere App which helped major UK broadcasters' production teams film remotely from a range of locations.
The IBC2021 Innovation Awards celebrate the spirit of collaboration within the content and technology industry.
The awards, which span Content Creation, Content Distribution and Content Everywhere, recognise organisations that have identified a market challenge and worked together to create a solution.
Winners and their technology partners will be honoured at an awards ceremony at IBC2021 which will take place at the RAI, Amsterdam 3-6 December 2021.
Find out more about the IBC Innovations Awards and the full shortlist here.
Find out more on the Stream Anywhere App.