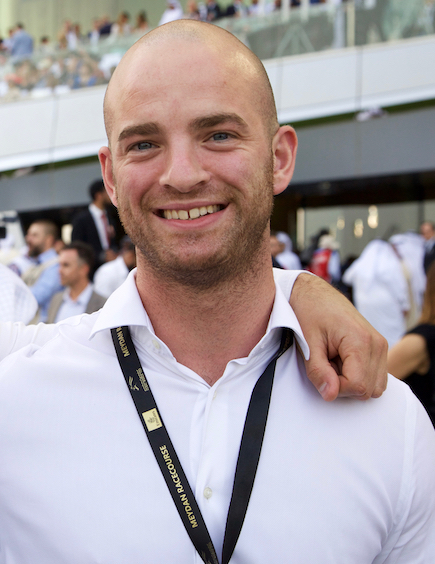 Dan Storr, Senior Project Manager at Timeline Television, tells
Videstream
all about our Stream Anywhere App and the latest developments at Timeline.
How have things been at Timeline over the last year?
Despite all the challenges that have been thrown our (and everyone's) way in the last 12 months' Timeline have not only managed to ride the storm but have successfully adapted too.
We started in the same position that most of the broadcast industry found itself in, work being cancelled daily due to the unfolding Pandemic which no one quite expected. With this, the Timeline team really rallied together to try and work out how to keep work coming in and offer new solutions to allow clients to continue working, all be it from home.
We managed to offer every broadcast role as a remote facility from presenting, to editing to directing and even camera control. These innovative solutions managed to keep Timeline busy while everyone worked out how to cope with the emerging situation.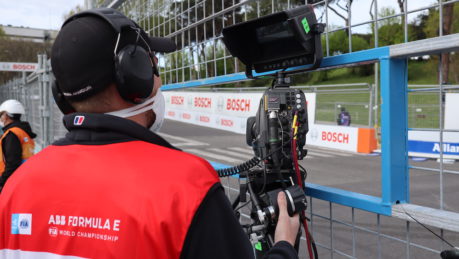 How did the Stream Anywhere App come about?
A year before the pandemic struck Timeline had been working very hard behind the scenes on developing a phone app to allow us to stream broadcast quality pictures from smartphones. The smartphone app was first developed to service a sailing contract. They were to provide HD lightweight onboard POV cameras that could be controlled completely remotely. This was to be a first of its kind in onboard and wireless live broadcast cameras.
The Stream Anywhere App was just about ready on a beta version when the world went into lockdown. This caused the Timeline team to knuckle down and develop the App further over a 2-week period to ensure it was ready to be used by clients on live shows. Building kits that could be posted to presenters to provide a full studio like set up (including camera, talkback, return vision and autocue). These kits were designed to be set up with ease and to provide a simple to use solution for all presenters/guests/users.
Which types of clients have used this?
The App made its first appearance in lockdown on BT Sport's shows. The MotoGP show is one that sticks out for me as a major first customer. This consisted of 3 presenters all using the Stream Anywhere App, with one presenter based in the South of France. It was a major success with the App working seamlessly and giving a feel of relative norm for the presenters. This show also included remote analysis, reverse vision, IEM talkback and autocue.
BT Sport used this on a number of talk shows including: The Football's Not On, UCL Throwback, Early Kickoff, What Went On.
The app was also a star player in the light entertainment world for shows including: Celebrity Juice Lockdown Edition, Sunday Brunch and the Royal Housewives of Cheshire.
The app also enabled Gareth Malone's The Choir: Singing for Britain to be successfully broadcast onto the BBC.
We rigged Gareth Malone's home studio with a number of cameras; a remotely operated robotic head camera to allow us to vary the shot as Gareth moved around the studio, a fixed "traditional" camera and an iPhone camera using the app to give Gareth the ability to mount it for close up shots in the studio and to take it outside. The studio was connected back to our Broadcast Centre in Ealing via the public internet and via our 4G bonding equipment, bringing back pictures, high quality audio and communications. Each of the members of the choir was sent a kit containing lighting, iPhone and an iPad as well as high quality microphones to make the very most of the stunning audio that the system delivered, they set the kit up themselves whilst being talked through it by one of our iPhone engineers.
Getting everyone in sync was a real challenge for this show and we further developed our Stream Anywhere App to provide additional tools to make this possible. With every member of the choir linked back to us over a different internet path, we needed a way of working out the latency for each contributor and then enabling our remotely working sound supervisor to use this information to get everyone singing in time. At times it was a real mind bender, but the results sounded (and looked) fantastic, the broadcast show was a much-needed heart-warming moment in the early stages of lockdown.
The advertising industry also turned to Timeline during lockdown. Tesco's agency Somethin' Else for its national campaign of 'Food Love Stories'. The challenge was to film without any crew members entering the celebrities' homes and give the entire production and Tesco marketing staff a feed of the cameras so they could direct the adverts from the comfort of their own homes.
We even managed to film a friend of Timeline's wedding which meant people who were unable to make the big day could still log in and be part of the celebrations.
Do you think streaming apps will revolutionise broadcast workflows?
I believe streaming apps have solidified their place in the broadcast world for the foreseeable future. Many people may wish to return to 'the good old days' of broadcasting but I think the return to normal will be slow and steady.
The App allows for a lot more flexibility with crew and guest presenters alike. If a production wants a guest on a show, they will no longer need to send a crew of 2-5 people for 1 guest but instead will just be able to send a small package in the post and have the guest set their own equipment up ensuring Covid safe procedures are followed.
The Pandemic aside, my personal belief is that with the streaming App we will now have access to many more locations around the globe without having to send full camera crews.
Stream Anywhere App – Timeline Television from Timeline Television on Vimeo.
How do see the Stream Anywhere App helping when things return to normal?
The Stream Anywhere App has already been shown to be useful in 'normal' TV Broadcasts. Timeline have used the high-quality image as Goal Cams on football as well as still using it day-to-day on a number of shows.
The lightweight and wireless design will enable the App to be used on a range of shows – from wildlife cams hidden in birdhouses to offering beauty shots on any given production. This will reduce costs on lots of productions. Swapping a standard cabled or RF camera for a phone that weighs less than 600grams will alone save many productions a fortune in shipping costs.
Outside of the Stream Anywhere App, what else are you working on?
Timeline continue their day-to-day contracts now that most sport has thankfully returned. In the pipeline Timeline are preparing to host the IBC for the Commonwealth Games 2022 in Birmingham with Sunset+Vine. This is a vast task which the team have already been planning for almost 12 months. They hope to be able to offer some of what they have learnt over lockdown to enable other host broadcasters to perform their production remotely to cover the 2022 Games.
The Formula E season 7 continues with a Hybrid remote production out of our Ealing Broadcast Centre which has become extremely adaptable with the ever-changing boundaries and restrictions in place.
The Timeline team are also again preparing for the upcoming summer sporting events taking place in Tokyo and the Euros.
Find out more
Find out more about our Stream Anywhere App and recent projects.
Contact us to find out how our Stream Anywhere app can support your next production.