2021 Sports Technology Awards Shortlist Revealed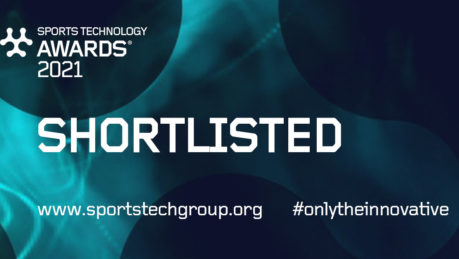 We're delighted to have been shortlisted in the Sports Technology Awards in the category Best Broadcast Technology for our Stream Anywhere App.
The Stream Anywhere App, developed by Timeline's engineers, features a high-quality broadcast camera app which allows talent to assemble a rapid and lightweight broadcast system anywhere.
Timeline's engineers are able to remotely switch the camera on and off, colour match, rack, zoom in and out and control the audio.
The app allows talent to have broadcast quality pictures and audio in an environment where the only alternative is conference calling software or complicated broadcast equipment that would require an engineer to set up.
The Sports Technology Awards 2021 shortlist features 117 brands, 30 sports, 19 sports bodies, 10 broadcasters and nine tournaments, along with a myriad of technology brands of all sizes. The combined, innovative efforts of all brands involved enabled the sports sector to respond to the most challenging year in recent times.
The judges, which featured tech visionaries, sports business leaders and current and former international athletes, including Alistair Brownlee, Darren Gough and Eoin Morgan, faced a more challenging time than usual with over half the 19 categories resulting in a tie, often involving up to four entries vying for top place.
Rebecca Hopkins, CEO of The STA Group, which owns the awards, explained: 'Most years we see one or two categories needing casting votes to determine the overall winner – this year we had 10 categories which were tied. This is unprecedented but testament to the high standard of entries and the calibre of brands participating. Whilst the initial round of judging has been sufficient to determine the shortlist, we still don't have all the winners agreed – it's an amazing problem to have but as one of our judges put in some feedback to us 'covid might have forced the industry's hand to innovate, but …the industry's response has been magnificent'. The place the sector is in right now might be challenging but it is hugely exciting too.'
The Group will be holding a virtual awards ceremony on May 6th but plans are in place to hold a celebration dinner at The Londoner, in the Autumn, once it is fully safe to network.
Find out more about our Stream Anywhere App.