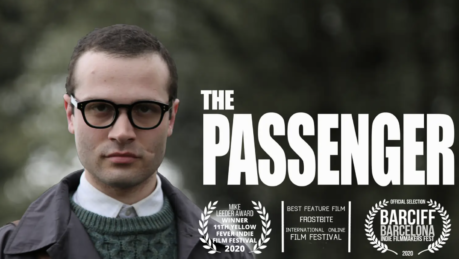 Timeline is pleased to have provided full post production on Guildhall Pictures' award- winning debut feature film, The Passenger.
Charlotte Edmunds has a secret, but perhaps she's not the only one. Her husband Dan has not been truthful with anyone, least of all himself. And then there's Dan's colleague, Samuel. A man full of integrity. Head and shoulders above us all, or so he believes. When circumstance brings these three together, there is no turning back and their secrets are revealed. No one is entirely innocent. 
Starring Abbie Steele, Isaac Money and Luke Christian. Written by Sinéad Beverland and directed by Brian M Franklin.
"Shot entirely on GoPros and set within one claustrophobic location, The Passenger is an intense, hyper-real thriller that warns us of the dangers of judgement and complacency."
— Guildhall Pictures
Graded by Trevor Brown on Davinci Resolve – to increase the sense of unease and claustrophobia as the film progresses Trevor introduced gradients and vignettes to close in the space. He also shallowed the depth of field occasionally using regionalised defocus to close things in further still. Many hundreds of dynamic grading changes were added to even out the weather and make the most of the GoPro originals.
The Passenger is available to watch on Apple TV, Amazon Prime, Microsoft Store and Google Play.