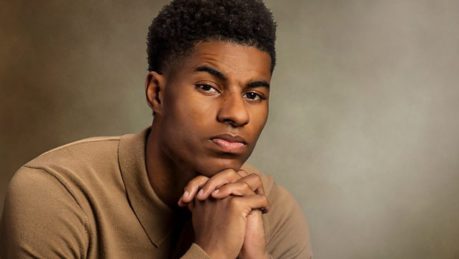 An exclusive access-all-areas documentary following Marcus Rashford's journey in 2020 to raise national awareness of the effects of child food poverty in the UK.
The 23 year-old England and Manchester United striker speaks openly about his personal connection with hunger, his experiences of going without food as a child and the sacrifices his family had to make. We hear from those closest to him, including his mum Mel, his brothers Dwaine and Dane and his close friends. He also meets some of the families directly affected by the issue.
BBC cameras have followed him over recent months to give audiences a closer look into what motivates him, as he worked hard to encourage the government to announce their recent £400m winter grant scheme to support around 1.4 million children in England. This was all on top of his day job as an international footballer.
This is the story of how a young footballer won huge public and governmental support in this pandemic year, to fight a cause so important to him.
Timeline North co-ordinated full post-production facilities at its hub in MediaCityUK, with the online edit by Jon Wright, the Colourist was Neill Jones and Dubbing Mixer Dan Piggott. Workflow management by Chris Mann and Post Produced by Charlotte Bell.
Marcus Rashford's Feeding Britain's Children first aired on BBC One on Monday, 21 December 2020 and is now available on BBC iPlayer.