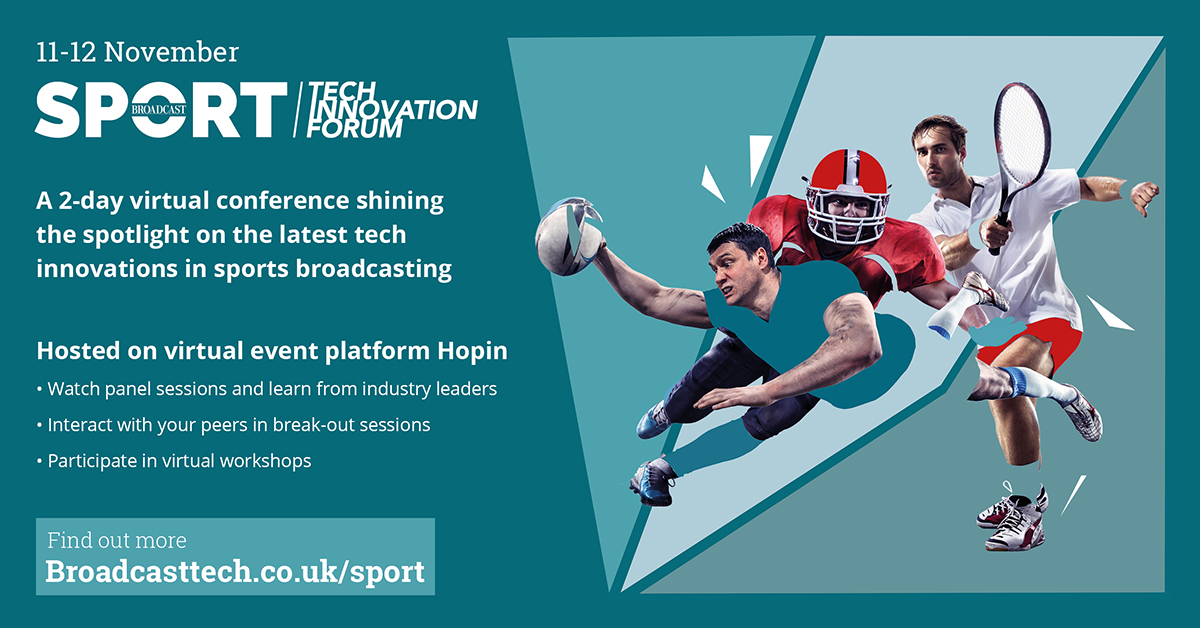 The Broadcast Sport Tech Innovation Forum is back for the third year running, shining a spotlight on tech innovations in sports broadcasting.
The virtual event is taking place across 11 – 12 November, over the two days Broadcast Sport will take a deep dive into the innovations being used across the many verticals of sports media, hearing from broadcasters, producers and rights holders.
Our CEO Dan McDonnell will be talking on 'The Future of OB' panel on Wednesday 11th November at 4pm.
'There's been a steady move to remote production of live sports over recent years, with Covid-19 rapidly accelerating this move across the board. What does this transition to remote production working mean for outside broadcast companies?'
Register and see the full schedule here: https://www.broadcast-sport.com/events-2020/
Find out more about our Outside Broadcast and Remote Production services.