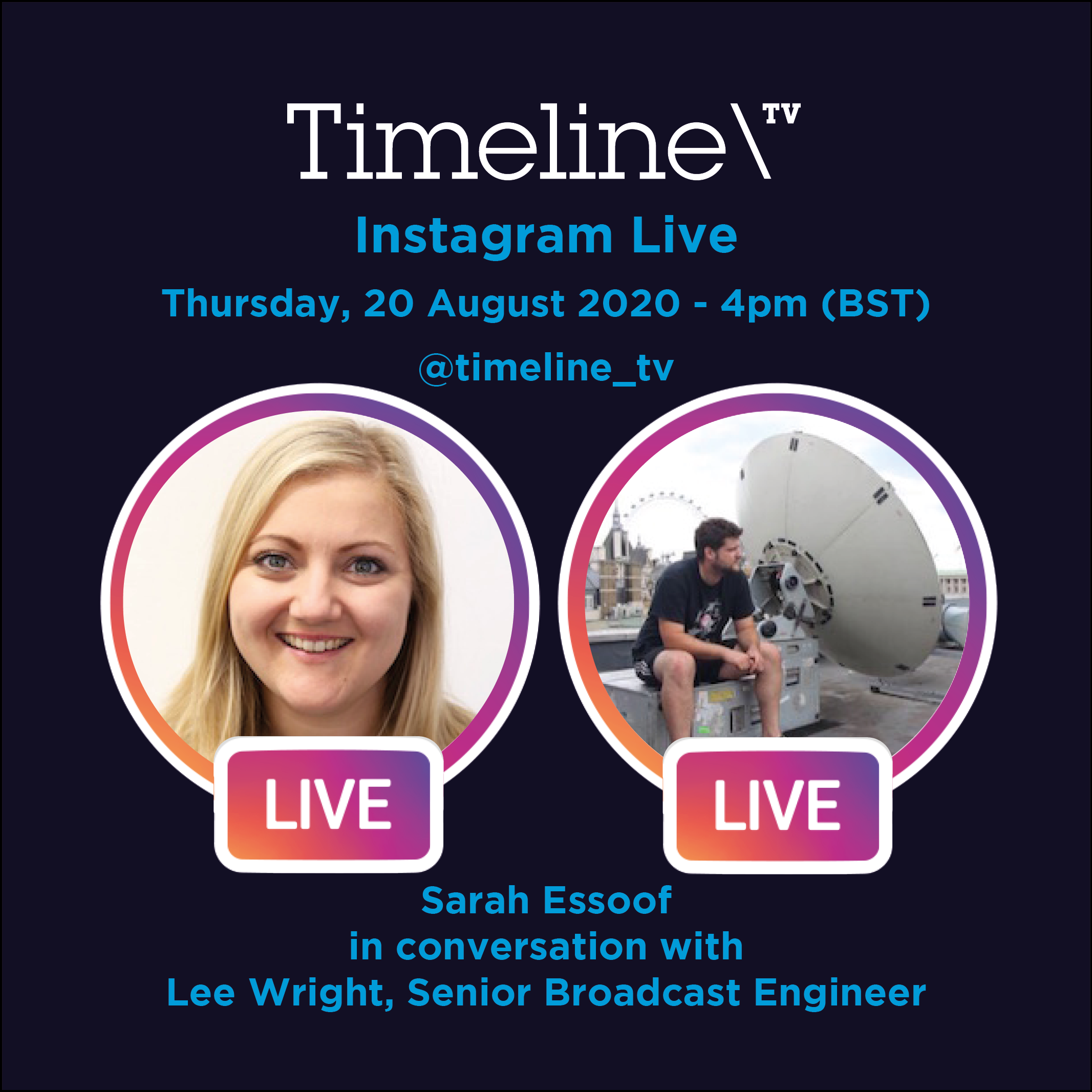 We're pleased to say Timeline will be doing its first Instagram Live on Thursday 20th August at 4pm with Lee Wright, Senior Broadcast Engineer, interviewed by Sarah Essoof.
Lee joined Timeline in 2016 after 7 years at SIS. Previous to that he served 7 years in the Royal Air Force where he was deployed all over the Middle East as a Communications Engineer. When Lee's not working and travelling around in Timeline's RF trucks, he likes to build and ride electric skateboards.
Watch the full video here.