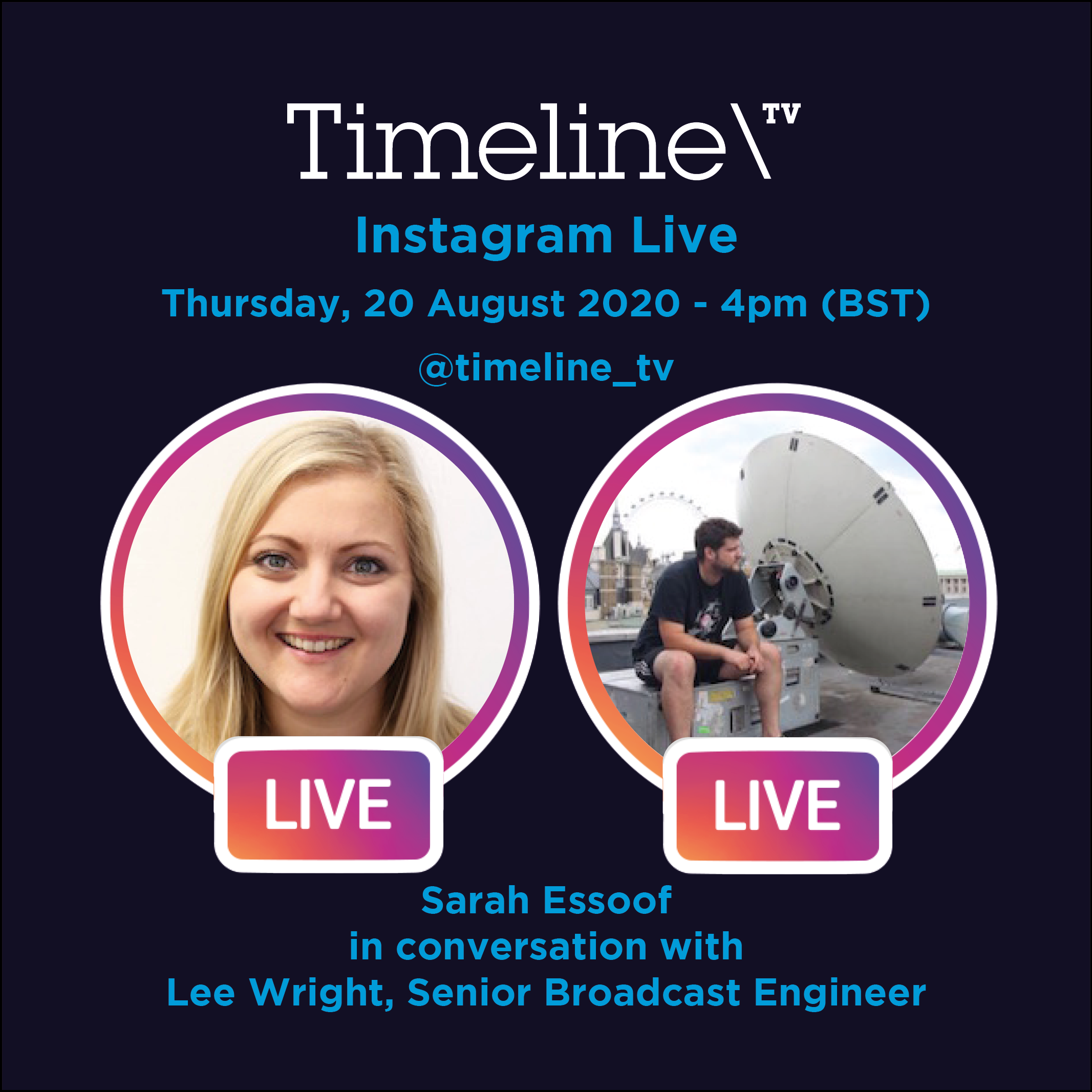 We're pleased to say Timeline will be doing its first Instagram Live on Thursday 20th August at 4pm with Lee Wright being interviewed by Sarah Essoof.
Lee is a Senior Broadcast Engineer and joined Timeline in 2016 after 7 years at SIS. Previous to that he served 7 years in the Royal Air Force where he was deployed all over the Middle East as a Communications Engineer. When Lee's not working and travelling around in Timeline's RF trucks, he likes to build and ride electric skateboards.
Tune in to Timeline's Instagram (@timeline_tv) on Thursday 20th August at 4pm.
If you would like to ask Lee any questions please email: marketing@timeline.tv.