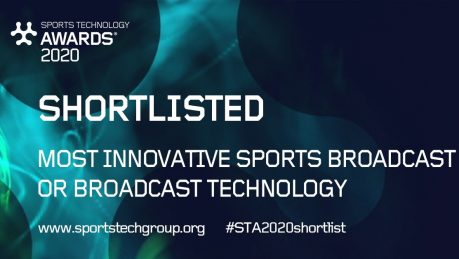 SailGP and Timeline TV have been shortlisted in the Sports Technology Awards in the category Most Innovative Sports Broadcast or Broadcast Technology for its remote production solution for SailGP.
Since the world premiere in Sydney on February 15, SailGP has delivered an innovative and environmentally considerate solution to provide high-quality and consistent TV coverage of the new, annual global sailing championship. SailGP worked with partners Whisper, Timeline TV, Oracle and Tata to deliver this ambitious project which pushes the boundaries with a remote production solution that delivers its programming into over 100 broadcast territories as well as a complementary, state-of-the-art app making SailGP available to a wide range of people.
The remote broadcast strategy enables live world feeds to be fully produced in London, up to 10,000 miles away where the action is happening. The world feed uses more than 40 video and data sources, including the award-winning LiveLine FX technology for impactful on-screen graphics and 1,200 data points derived from hundreds of sensors placed on the boats and athletes.
Key innovations in this landmark remote production include the integration of super-low latency technologies and the in-house design of bespoke equipment such as IP controlled waterproof cameras.
Season 2 kicked off in Sydney on February 28th 2020 with the next stop in San Francisco on 2-3 May 2020.
The winners will be announced at the 2020 ceremony on the 25th June at the Londoner, London's newest 'super-boutique luxury hotel' on the hugely prestigious Leicester Square.