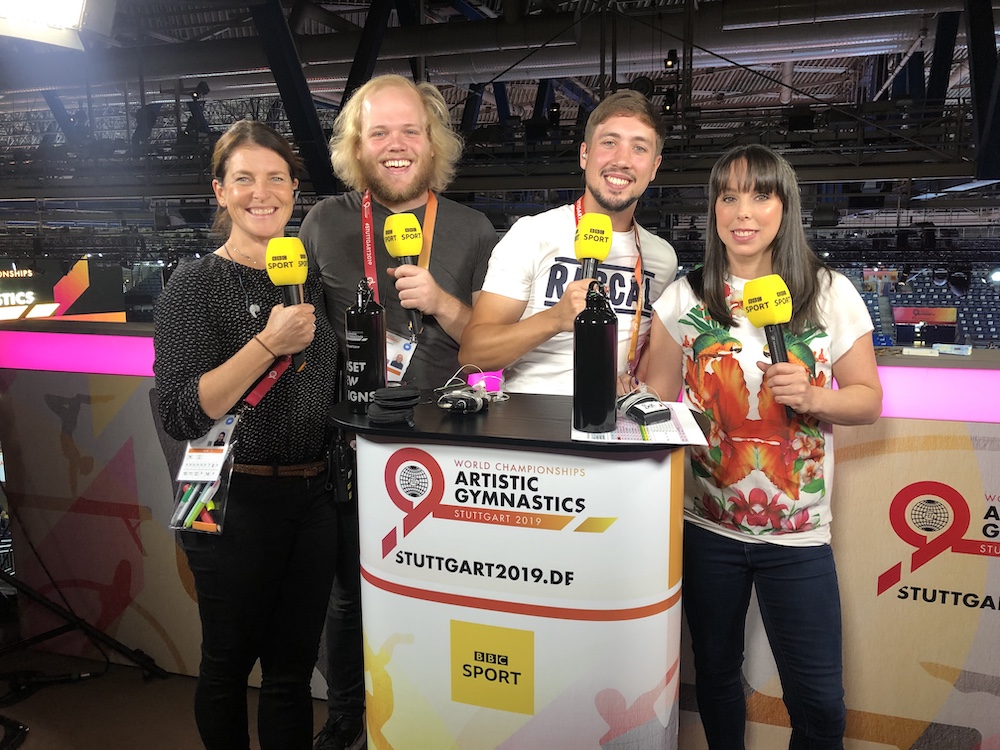 Timeline is delighted to have provided its Outside Broadcast facilities for BBC Sport's presentation of the World Gymnastics Championships.
The 49th World Gymnastics Championships took place in Stuttgart, Germany, from 4-13 October and the BBC showed the finals live on television and online.
The BBC coverage is made up of studio presentation, on-site commentary and interview positions. Timeline supplied its outside broadcast truck, UHD1, uplink facilities with its RF truck, RF2, and associated external facilities to enable the production of the BBC's own unilateral mix of the gymnastics.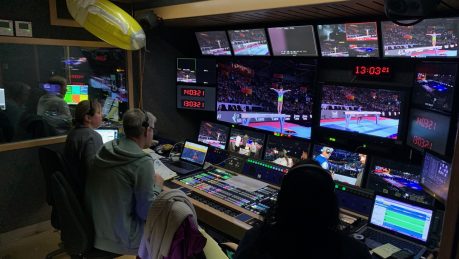 The World Gymnastics Championships acts as a key qualification event for the Tokyo 2020 Olympic Games. The top nine placed nations after qualifying (excluding those countries that finished in the top three at the 2018 World Championships) will book their team places in Tokyo.
Find out more about Timeline's Outside Broadcast Service.