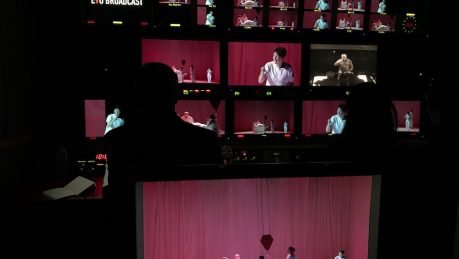 The award-winning team behind 2016's five-star The Devil Inside returns with a gripping new opera, Anthropocene. Composed by Stuart MacRae and librettist Louise Welsh.
In the frozen Arctic wastelands, an expeditionary team of scientists becomes trapped. Tensions rise and relationships crumble; and then something appears, out of the ice…
Timeline was thrilled to have provided outside broadcast facilities with EVO Broadcast for Scottish Opera's critically acclaimed new production.
Find out more about our outside broadcast services.