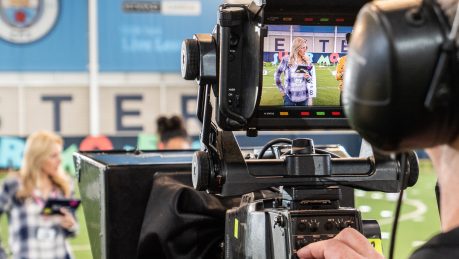 We're pleased to be back working with BBC on their next Live Lesson providing our outside broadcast and RF services. The brand-new Super Movers Live Lesson all about shapes and spaces will be live from the Etihad Campus, home of Premier League Champions Manchester City FC.
Featuring special guests including maths experts and famous faces from football, this Upper Key Stage 2 and 2nd Level maths lesson explores the properties of 2D shapes and delves into area and perimeter, symmetry and coordinates.
It will be live on http://bbc.co.uk/livelessons Wednesday 19th September 2018 at 2pm.