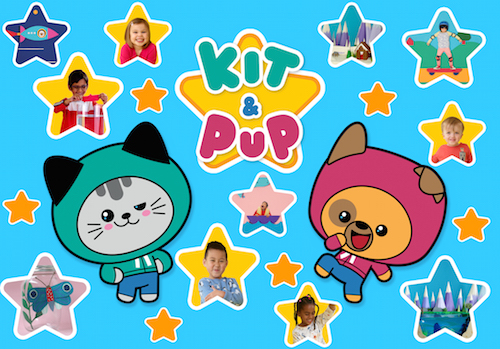 Timeline North is delighted to have provided full post-production for CBeebies's brand new series, Kit & Pup. Using Avid Symphony for offline, online and grading corrections, whilst using Adobe After Effects for GFX.
The new series uses a mixture of different animation styles, live action and archive to introduce pre-schoolers to simple scientific concepts and ask questions such as "are big objects always heavier than small objects" or "can you make a ball of modelling clay float rather than sink?"
The tech department at Timeline North, led by Head of Technical, Chris Mann are responsible for the ingest and delivery of the 52 x 5' episode series. Producing AS11 files with Content Agent & Vidchecker and creating an Avid – premiere workflow between the offline edit and animation company Sun and Moon.
Whilst Post Producer, Charlotte Bell is responsible for liaising with the BBC production team, editors, animation company Sun and Moon, GFX teams, composers and dubbing mixers to ensure all aspects of the schedule are met.
CBeebies's Kit & Pup begins Monday 9th July and airs weekdays at 9.20am and 1.20pm.