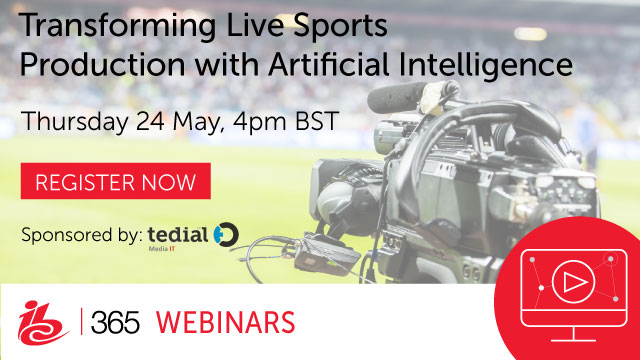 Join IBC365 on Thursday 24 May at 4pm to hear key players discuss real world experience of the role AI is taking in live sports.
Producing and managing the most valuable live sport broadcasts is being transformed through AI-enabled tools automating critical parts the production process.
From AI cameras focusing in on the action, automated multi-channel sound mixes, to powerful media management tools linking live action with real-time metadata to speed production and automate match highlights creation.
In this webinar we will explore cutting-edge tools for live sports production and how are they are being used by leading broadcasters.
Speakers:
Daniel McDonnell, Managing Director, Timeline TV
Dr Rob Oldfield, Co-Founder, Salsa Sound
Jérôme Wauthoz, Vice President Products, Tedial
Moderator
Robert Ambrose, Managing Consultant, High Green Media