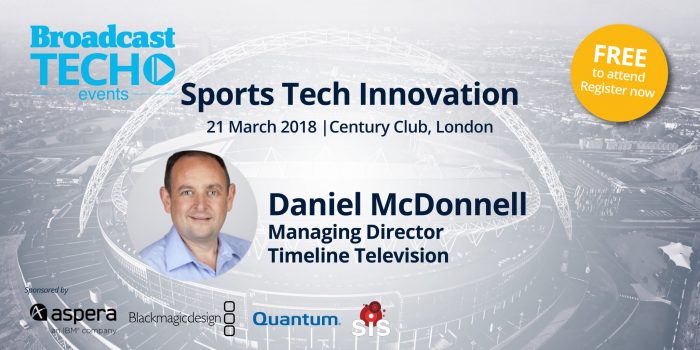 Our Managing Director Daniel McDonnell and Senior Media Manager Deon Cortgrove will be talking at Broadcast TECH's Sports Tech Innovation event on Wednesday 21 March at the Century Club, London.
Broadcast TECH's full-day sports innovation event celebrates the role of technology in sports production and sports broadcasting.
Dan and Deon will be talking on the Sports Archiving panel 11:30-12:00.
This panel centres on two captivating case studies, revealing how production companies and sports broadcasters are working with tech partners to manage, maintain and provide easy access to their valuable archives of content.
The event is free to attend. Find out more here.