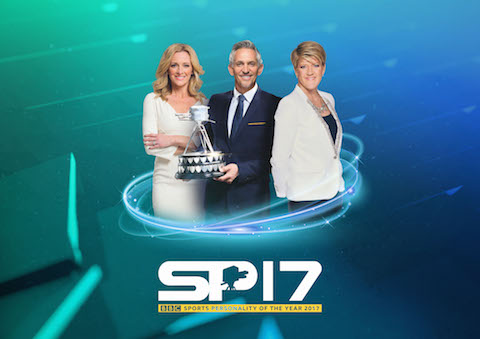 Timeline North, based in MediaCityUK, is providing post-production on Sports Personality of the Year 2017 live show VTs as well as a 60-minute presenter lead preview show, Sports Personality of the Year 2017 – The Contenders , which celebrates the contenders through a mix of VTs  and panel discussion from Gabby Logan, Richard Osman and Tom Daley.
Using a specifically set up Media Shuttle connection between the BBC Sport archive system and Timeline, clips are pushed via EVS at the Farm North into a drop folder on Timeline's Avid Nexus. These are managed by Assistant Ross McAdam.
Across the 4 week stint, the team has pushed 20 terabytes of media, all at AVC Intra 100. The workload has been split between up to 6 edit suites at any one time, with the fast-turnaround preview show and the VTs edited simultaneously.
The edit team is working with Media Composer version 8.5.1. The VTs and the documentary are dubbed in one of Timeline's Pro Tools v11 suites.
Having delivered AS-11 files, the team will play out  the final VTs live via EVS at the outside broadcast.
The editing team included Nathan Carpenter, Nicholas Perry, James Lynch, Dominic Robson-Smith, Ricky Wild, Chris Blood, Jon Wright and Adam Mulcahy.
Dan Piggot is mixing the audio for the live show VTs and the contender documentary.
Watch it: 
Sports Personality of the Year 2017 – The Contenders, BBCiPlayer
Sports Personality of the Year 2017, Sunday 17 December 6.45pm, BBC One