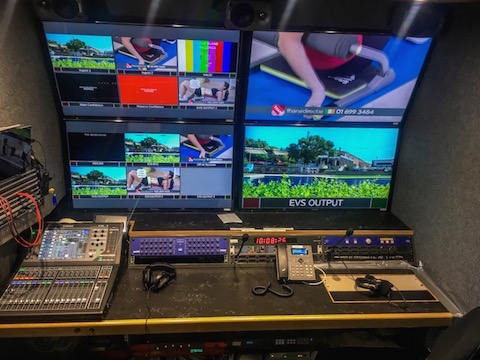 Production of the reality TV show Love Island, which returned to ITV2 last week, is a challenge as its two locations are separated by 3km of Mallorcan countryside. The camera and gallery facilities are located at the villa itself, while the edit and production facilities are located at the other site. From a technical point of view, this presents some challenges and Timeline were tasked with providing broadcasting facilities to connect the sites before transmitting the finished edit live to ITV2.
Timeline uses Vislink encoders mixed by Vislink stream managers and transmits over four different RF links: 2 x 7GHz SAF links, a 70GHz Siklu and a 28GHz Ubiquity link for a complete redundant and robust cross site link. These links also carry internet back to the villa, part of NEP's DANTE audio network and Teradek encoded monitoring feeds.
As well as the cross-site links, Timeline partnered with Telenor to secure the satellite space before deploying RF1, Timeline's production and uplink truck, at the production site. RF1, with its second flyaway dish, enables local and remote Riedel talkback facilities as well as ingestion and playout of the final edit over redundant satellites to the London Studios for live broadcast.
"On location, fast turnaround reality television is already challenging enough before the added complexity of not being able to position the production facility next to the filming location. Timeline's solution has opened up a whole range of new locations which would not have been possible in the past," said Steve Kruger, Technical Manager, ITV Studios.
Read more about our RF Services.