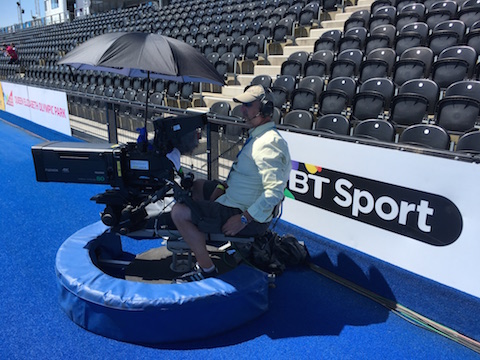 We're pleased to be working with BT Sport on the Hero Hockey World League Semi-Final in London. The tournament will give fans a chance to see their team go all the way to the World Cup and Olympics.
Timeline is providing live 4K UltraHD outside broadcast facilities for BT Sport. This includes 14 cameras and full Dolby E sound coverage with 5 EVS machines for instant replays, all housed in our OB production unit, UHD1. With additional EVS operational space and monitoring provided in Replay 1.
Watch the 2017 Men Hockey World League Semi-Final London from June 15-25 2017 live on BT Sport.
Read more about our outside broadcast services.