Here at Timeline TV, we're celebrating our first year in MediaCity and what better way than a party.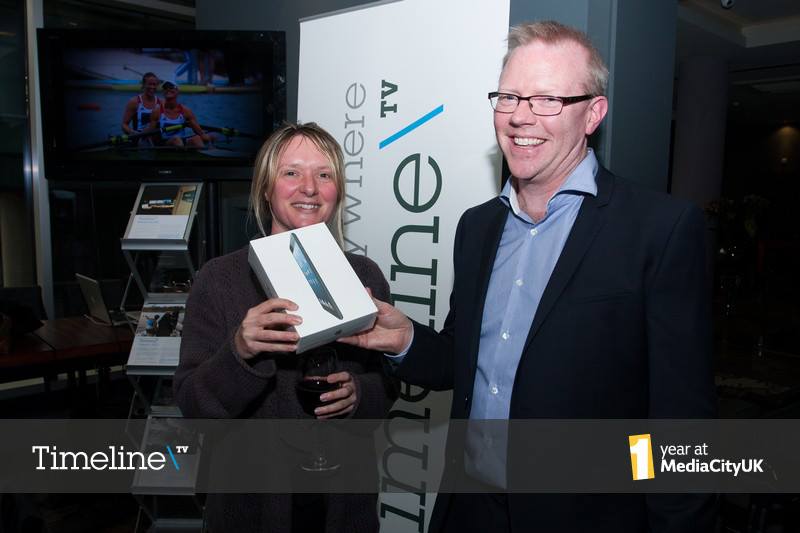 Thank you to the 220 friends of Timeline who joined us for drinks in the lovely Damson restaurant, overlooking MediaCity's piazza. A big congratulations too, to Tessa Blakeley who won an iPad Mini and thank you to Jigsaw for sponsoring our raffle.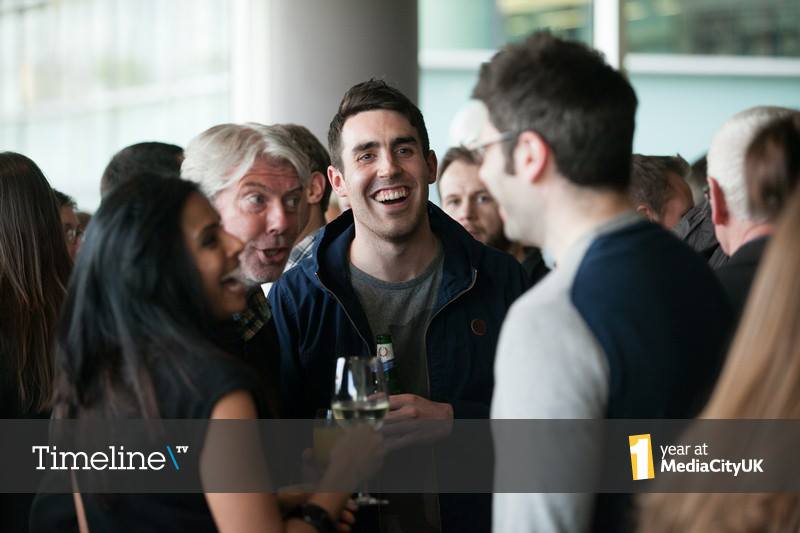 You can see all of the images from the event on Facebook
In May 2012 we launched Timeline North, MediaCity's first independent Post Production facility, featuring a 5.1 Dubbing Theatre and 5 HD Edit Suites. We built it on the 17th floor of Blue Tower, towering over MediaCity's studios and a stones throw away from the BBC's new home in the North. Within a couple of weeks we were delivering History Shorts for BBC Learning, Documentaries for BBC Religion, Dubs for Late Night Hollyoaks and Promos for Peter Salmon. Mr Bloom and his Nursery spent the whole summer with us and we even managed a seamless connection with Dock 10's studios (it was still called The Studios at the time) And we're now on to our second series of Fierce Earth for CBBC. Then there was 'The Summer of Sport'. The BBC landed us with 2000 hours of Olympics footage (It's still here guys…) and in record breaking time, we made seven hours of highlights for the Official Olympics Box Set which quickly became the second best selling DVD in the UK… Ever! (Second only to Star Wars!) Our biggest achievement though was cutting 55 films for a monumental Sports Personality of the Year… What a great year it's been for us in the North.