Timeline Television technical manager Adam Lowe reveals his lockdown work diary for 11-17 June.
11 June
Today is my last day of Live Championship League Snooker for ITV Sport (pictured). We have had the honour/challenge of being the first UK sport back on terrestrial television. It's been quite a challenge to plan a workflow that is both robust and still operationally usable under Covid 19 restrictions. The onsite gallery crew consists only of a vision mixer, whilst everyone else is at home.
The presenter's home office plays host to our remotely operated cameras, autocue on an iPad and return vision monitors. The guests have something similar in their homes and between them and the crew we have people in every part of the country from Glasgow to Dorset.
The snooker is being supplied from a venue in Milton Keynes with an adjoining hotel where all the players are in complete isolation. It's an odd world we live in now but for nine hours a day for 18 consecutive days across June we are bringing a bit of normality to the TV schedule, hopefully.
From a neighbouring gallery, Gareth Malone's The Choir: Singing for Britain can be heard. Over a dozen homes were issued with our remote camera kits and Gareth himself had multiple cameras in his home studio. From here he led them all in writing and singing some amazing music with our sound operator operating from a desk in his garage.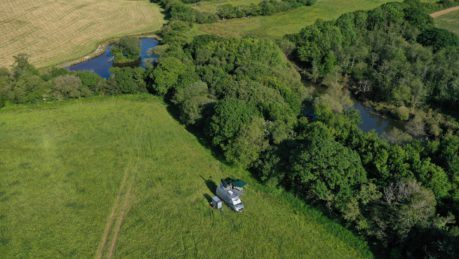 12 June
In another gallery, my colleague is overseeing the broadcast of BBC Springwatch (Timeline's RF truck pictured above). He's got presenters across the country and multiple feeds coming from wildlife hubs. There are 12 home operator kits out for this job and it has 12 live shows over three weeks.
We now have an iPhone department and our engineers have become quite friendly with some of their favourite footballers as they talk them through their broadcast kit set ups each day.
13-17 June
Much to the relief of football fans across Europe, the Bundesliga is back. We are supporting BT Sport in their coverage and what would normally be a small gallery in Ealing is now an impressive technical set up that is 100% remote.
All gallery crew are at home, including the director and vision mixer, separated by many miles and the public internet. The commentators are based in both the UK and Ireland, the studio is at BT Sport's facility in Stratford with contributors from across Europe, and with the feeds coming from Germany, it's an impressively international affair.
We're also doing some games via vMix galleries operated at home by the BT Sport's team who seem up for any challenge.
A casual walk through the facilities reveals some other interesting productions happening. The Real Housewives of Cheshire are causing quite a distraction in the iPhone hub, Sky's E Cycling show is in one of our studios and Jack Whitehall is making a comedy show in another.
17 June
During all of this, working with BT Sport, our team has been busy planning how to get the Premier League broadcasts up and running again with complete adherence to Covid 19 restrictions and in a way that doesn't compromise the vision the producers have for their shows.
BT Sport's ambition is such that it isn't enough to just get the football back on air as so many people were hoping for for so long. They wanted to keep pushing and innovating. The whole production was shot and broadcast in 4K HDR.
This presented quite a challenge with dozens of isolated feeds coming from BT's other broadcast partners at each ground. We had multiple galleries and studios at the BT Studios, and home-based crew all watching gallery feeds, available online, and contributing via talkback. BT operates seamlessly with all of its broadcast partners together and Timeline are very proud to be a part of that.
A lot of meticulous planning and long hours brought a lot of industry firsts and ground-breaking TV all in just a few days.
It was a busy week but quite a regular one in this eccentric and exciting new normal.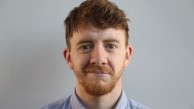 Adam Lowe is Technical Manager at Timeline Television. Contact Adam on Adam.lowe@timeline.tv