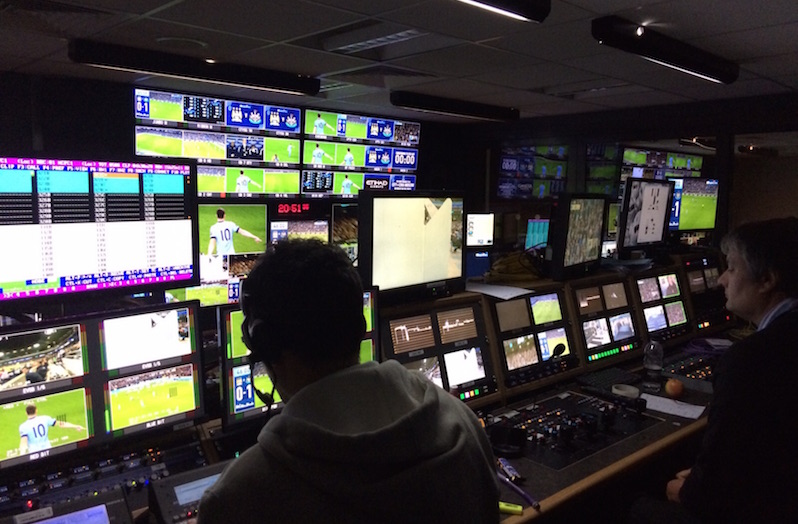 From live sports programmes to tapeless workflows, Timeline installs and manages large scale systems to many of the UK's leading broadcasters.
Timeline can install live broadcast production systems, shared edit systems and tapeless acquisition workflows, either from the ground up or building upon current infrastructure.
We can work with you to understand the level of support that you require at every stage of your project. Many clients start out with a fully managed system where we provide all staff, and progress to be more self-sufficient as we train their team members. Regardless of the package you take, we are always on-call for troubleshooting and support.
Timeline's vast experience of IP Director networks, shared edit systems and tapeless acquisition means that all our managed facilities are of the very highest standard. Timeline's project managers and systems specialists can work with you to find an innovative and cost effective solution for your programme.
A selection of managed services currently provided by Timeline include:
Manchester City FC – Installation of facilities to provide live big screen coverage of all home matches. Timeline installed a complete live gallery to offer facilities including 2 radio cameras, EVS XT2 for live play-ins and a large MCR for delivering signals to 5 jumbo screens, 40 executive boxes and over 100 concourse monitors. Timeline also installed a 4 seat shared storage Final Cut Pro edit system which is used to produce content for the Manchester City website and a weekly international magazine show. Timeline support the facility for Endemol Sport UK on behalf of MCFC, providing staff to operate the systems on match days and providing round-the-clock support.
London Studios tapeless workflow – Timeline was awarded the contract to install a fully tapeless workflow for London Studios' post production operation. The system is based around EVS's IP DIrector network and is integrated into a large Avid ISIS network. The system is capable of streaming up to 18 feeds at 185mb into an Omneon Media Grid Active Storage system. Media can be transferred from the Media Grid to removable storage in a wide variety of high-res and low-res formats. Timeline provides full training for London Studio staff as well as ongoing support and consultation to ensure the system runs smoothly.
FATV Wembley – Timeline have installed an Avid ISIS 5 seat edit network within Wembley to provide post production facilities for the FA.com website. The system offers them several full broadcast capable edit suites within Wembley Stadium as well as Avid laptop systems for use anywhere in the world. Timeline provide training and ongoing support for FATV staff.
BBC interactive – Timeline installed, maintain and operate a complete end-to-end tapeless live broadcast edit solution at BBC Television Centre. This is used to provide network and red button services for flagship programmes such as Final Score, Wimbledon and the World Cup. Timeline provide a large range of staff from EVS operators to editors and broadcast engineers.
To discuss your project or to find out more please contact us: info@timeline.tv +44 (0) 3450 944 445