The 2011 Cricket World Cup was edited and transmitted for the BBC from Timeline's Ealing Broadcast Centre.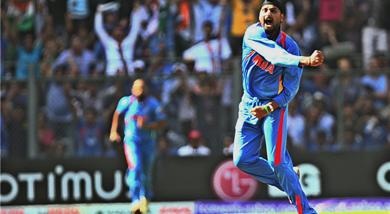 6 weeks, 14 national teams, 49 matches, 37 live network programmes broadcast on BBC2, Timeline delivered the standards demanded by the BBC on time and budget.
Our unparallelled understanding of live production and fast-turnaround editing puts us in a unique position to deliver cost-effective and high-quality programme output.
Timeline is an independent facilities provider with a track record of delivering live content to networks from the BBC to ESPN.
Facilities that Ealing Broadcast Centre can provide include:
Comprehensive tapeless transmission system built around EVS XT2 HD/SD Servers
9 edit suites equipped with EVS IP Director allowing instant access to any media
Large central HD matrix and extensive Riedel talkback system
Finished edits are electronically transferred to the play-out server in our dedicated transmission area
Full production gallery and audio suite are available for large transmissions
Archive recording to tape or file based media
Full IPTV monitoring system in all edit and transmission suites gives full access to all UK networks